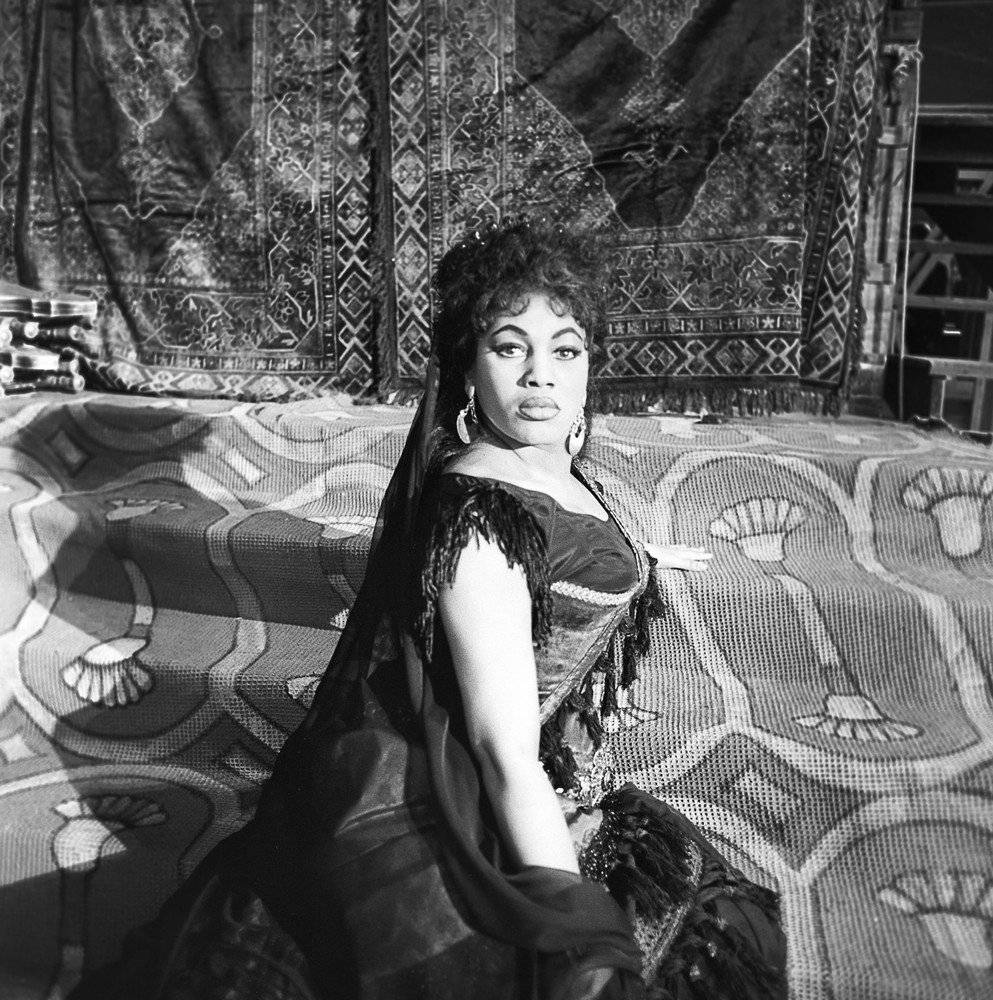 Q: Leontyne Price is featured in an animation video produced by Kendall College of Art and Design, Digital Art and Design students. Here is the expanded script for the animation.

A: There are few singers with voices as superb and recognizable, as the deeply rich, emotionally complex, controlled power of soprano Leontyne Price. Price argued that art "has no color," but acknowledged that all artists, have origins and identities.
"One of the things about this extraordinary instrument that I have is the blackness in it, the natural flavor. It's something extra,"
Price was born in Laurel, Mississippi in the segregated south, her mother was a midwife and her father worked in a sawmill. The granddaughter of Methodist ministers, she began singing in church and school.
When she was 9 years old, she and her mother heard Marian Anderson sing in concert in segregated hall in Jackson, MS, and Price began to pursue her vocal career. After graduating from Wilberforce University, Price attended The Juilliard School of Music, a prestigious school of the performing arts in New York City.
At the recommendation of Florence Page Kimball, Price's voice teacher at Juilliard, Samuel Barber chose the 26-year-old soprano, to premiere of his "Hermit Songs" in 1953. Price's student performances drew attention, leading to her first big break in 1955. NBC Opera Theater, a TV series that broadcast live opera performances, had chosen Price to sing the role of Puccini's "Tosca" in 1955.
She was the first black artist to appear in an opera on TV, but NBC affiliates in 11 cities in the South refused to show a program featuring a black Tosca and her white lover. Price noted it was "a breakthrough for me... My state didn't carry it."
That was not the first, nor the last, racially motivated roadblock for Price, but there was no stopping her and her amazing voice. Her career quickly soared as high as her effortless notes. She sang the lead role in Ira Gershwin's "Porgy and Bess" in New York City from 1952 - 54. She sang the title-role in "Aida", at Covent Garden in London in 1958. Her first appearance at the Metropolitan Opera was in 1961 with the triumphant debut performance in Verdi's "Il Trovatore". This performance cemented her as a legend and landed her on the cover of Time magazine. Price had established herself as the first black singer to appear regularly in opera houses around the world. Price who broke down the color bar and made certain that black singers had the same status as their white counterparts. She reveled in the achievement.
To inaugurate the Metropolitan Opera's new house at the Lincoln Center in 1966 they chose Samuel Barber's premiere of Antony and Cleopatra. He wrote Cleopatra for Price. That day, she had learned that radio stations in and around, Laurel, MS, had linked with the Met's radio network and would carry "Antony and Cleopatra" live.
From 1960 to 1980, she was a dominant singer on the international scene and in the recording studio (RCA treated her royally at the time). In 1985, Price gave her final performance at the Lincoln Center, in Verdi's "Aida"–she was fifty-seven years old. In 1997, Price introduced children to one of opera's greatest heroines in her book Aida. Her awards include the Presidential Medal of Freedom (1964), the Kennedy Center Honors (1980), the National Medal of the Arts (1985), the National Association of Black Broadcasters Award (2002), the French Order of Arts and Letters, the Italian Order of Merit, 19 Grammys and three Emmys.
JCM Staff
Jim Crow Museum
2020
Resources
Metropolitan Opera Archives:
Playbill Archives:
Bio Video:
Interview:
Other Resources:
Spotify: