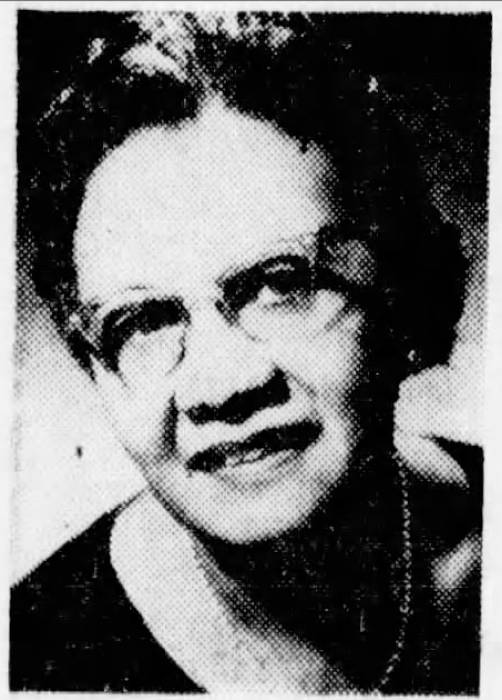 Q: Historically, children's books have perpetuated stereotypes and negative representations of African Americans, and have influenced attitudes towards People of Color. Were early childhood educators aware of the impact, and what work was being done to counter the negative material?

~Paul L.
Big Rapids, Michigan
A: Charlemae Hill Rollins, librarian, educator, storyteller, and author, was born June 20, 1897, in Yazoo City, Mississippi, the eldest of five children. Rollins had a long and rewarding career as a children's librarian, and later as head of the children's department in the Chicago Public Library, until her retirement in 1963. She advocated for reforms concerning the positive representation of African Americans in children's literature (Smith, 1992). She was the first African American to serve as President of the Children's Services Division of the American Library Association (ALA) from 1957 to 1958. She was also the first African American to receive an honorary life membership to the ALA in 1972. In 1989, the children's room at the Hall Branch Library where Rollins had worked for over thirty years, was renamed in her honor.
People of color have historically been, and continue to be misrepresented, underrepresented, or completely absent from children's literature. Of children's books published in 2015, 73.3% included white characters, while only 7.6% of books represented African or African American characters (CCBC, n.d.). To put this into perspective, more children's books include inanimate objects or animals, than African American characters. Rollins advocated for the positive representation of African Americans in children's literature, as well as generally promoting Black authorship.
Rollin's early life no doubt influenced her later advocacy for literacy – responding to the lack of educational facilities for Black children her mother's family established an elementary school where Rollins would attend through age 13. Rollins received her high school diploma from Western University (an African American school) in Quindoro, Kansas in 1916. She then attended Howard University for one year, before returning to Oklahoma to be married to Joseph Walter Rollins in 1918 (Barton, 2005).
Rollins joined the Chicago Public Library in 1927 as a children's librarian. She pursued graduate studies at Columbia University (1932) and the University of Chicago (1935-1936). While studying at the University of Chicago, Rollins wrote a research paper, which would be republished in 1943 as a pamphlet titled 'The Negro in Children's Books'. Her research work looked at the representation of African Americans in children's literature, particularly focusing on the impact these representations have on African American children; as well as the skewed attitudes white children may develop towards African Americans, based on distorted representations (Rollins, 1943).
"Children's books of an earlier day, when including Negroes as characters, followed a stereotyped pattern. The scene was generally laid on a plantation and the Negroes were a kind of comic relief. The family presented usually consisted of a shiftless father, dependent upon the meager earnings of an overworked mother, or one resourceful child. The illustrations were caricatures of Negro children, exaggerated and ugly. Dialect at its worst was unreadable, at its mildest, merely exaggerated and ungrammatical" (Rollins, 1943, p.219).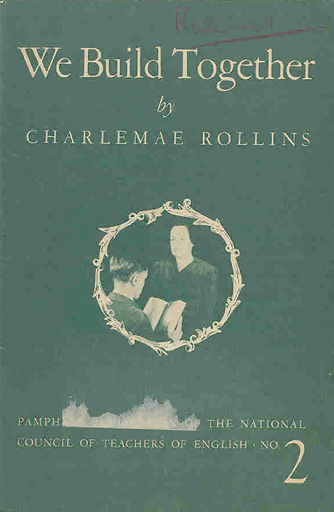 Rollins instituted a number of reforms within children's literature and librarianship to eliminate stereotyping of African American characters. In 1941 she published a pamphlet titled 'We Build Together: a Reader's Guide to Negro Life and Literature for Elementary and High School Use'. It included criteria that teachers and librarians could use to evaluate literature, as well as a bibliography of recommended titles, arranged by subject (Smith, 1992). We Build Together was enthusiastically embraced, and revised editions were published in 1948 and 1967. Rollins was recognized as an authority in this specialized realm of children's literature. Publishing houses sent her manuscripts to review, authors requested her advice, and she was invited to lecture, write, and to teach at institutions around the United States.
After her retirement from the Chicago Public Library in 1963, Rollins continued to write and co-write, publishing works such as Christmas Gif': an Anthology of Christmas Poems, Songs and Stories Written by and about Negroes (1963); They Showed the Way: Forty American Negro Leaders (1964); Famous American Negro Poets (1965); Black Troubadour: Langston Hughes (1970), for which she won the Coretta Scott King Award in 1971; and numerous other works (Barton, 2005). Other awards and honors Rollins received include the Grolier Award (1955), the American Brotherhood Award of the National Conference of Christians and Jews, the Women's National Book Association Constance Lindsay Skinner Award (1970), and an Honorary Doctorate from Columbia College in 1974 (Barton, 2005).
Charlemae Rollins passed away on February 3, 1979. Her contribution to children's literature and her advocacy for the positive representation of African Americans was valuable and her legacy lives on. The Charlemae Hill Rollins Colloquium is held twice a year at North Carolina Central University, where attendees discuss ways to improve library services for children. The Association for Library Service to Children, a division of the ALA, have honored Rollins by naming their annual President's Program after her presidency, and the program is included in the annual ALA Conference. The ALA included Rollins on their list of '100 Leaders of the Twentieth Century', recognizing her contributions to children's librarianship and social justice (Dawson, 2000).
There is much work still to be done towards diversity in children's literature. Rollins recognized the importance of positive representation and diverse literature in promoting social justice. In her words, "Tolerance and understanding can be gained through reading the right books!" (Rollins, 1943, p. 219).
The Jim Crow Museum has dozens of books for children which were produced (and read) during the first half of the 20th century. Some of them, for example, Little Black Sambo, were well known and frequently used in grade school classrooms across the nation. Like other race-based objects, these books both shaped and reflected attitudes toward black people.
The Jim Crow Museum would embrace any donations of Rollins' literature, to display in our positive representations exhibit.
Cyndi Tiedt
Jim Crow Museum
2018
References
Barton, M. (2005). Guide to the Joseph W. Rollins, Sr. and Charlemae Rollins Collection, 1897-1989. DuSable Museum of African American History. Retrieved from http://mts.lib.uchicago.edu/collections/findingaids/index.php?eadid=MTS.rollins
Cooperative Children's Book Center. (n.d.). Publishing Statistics on Children's Books about People of Color and First/Native Nations and by People of Color and First/Native Nations Authors and Illustrators. School of Education, University of Wisconsin-Madison. Retrieved from https://ccbc.education.wisc.edu/literature-resources/ccbc-diversity-statistics/books-by-about-poc-fnn/
Dawson, A. (2000). Celebrating African-American Librarians and Librarianship. Library Trends, 49(1), 49–87.
Rollins, C. (1943). Children's Books on the Negro: To Help Build a Better World. The Elementary English Review, 20(6), 219–223.
Smith, J. C. (1992). Notable Black American Women. Detroit: Gale Research Inc.