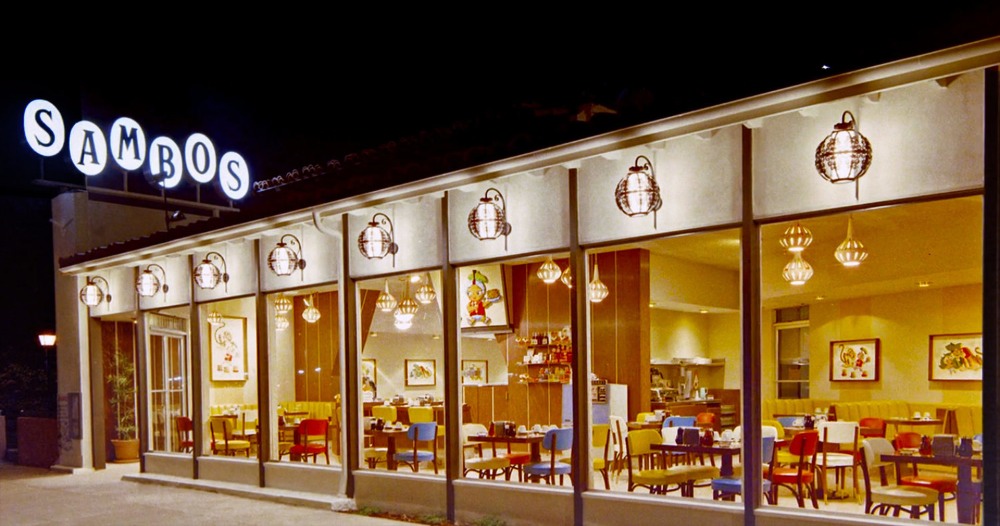 Q: I heard that Denny's restaurants used to be called Sambo's?
~Marcus Miller
Pittsburgh, Pennsylvania

A: Although Denny's restaurants did buy some Sambo's restaurant locations, the narrative that Sambo's became Denny's is not true.
The first Sambo's restaurant opened on June 17, 1957 in Santa Barbara, California, and Denny's started in 1953 as Danny's Donuts in Lakewood, California, and changed to Denny's in 1961. In the late 1970s, Sambo's restaurants moved into portions of the Northeast United States. They were met by protests because of the name, which was connected with the main character in Helen Bannermen's Little Black Sambo. The company's leaders denied racial intent, but due to protests and lawsuits, they decided that many Sambo's restaurants in the North would be renamed Jolly Tiger or No Place Like Sam's (Mears, H., 2017).
In 1981, Sambo's filed for Chapter 11 bankruptcy, closed 450 locations and "decided to sell the units so it could retire its debts faster and close its bankruptcy case sooner" (South Florida Sun Sentinel). In October of 1982, Sambo's restaurant agreed to sell 48 of its restaurants to Denny's, which was only about 7% of the remaining locations. By the end of 1982, 618 Sambo's restaurants were renamed Season's Friendly Eating (Dayton Beach Morning Journal).
In 1983, Sambo's sold another 250 unprofitable sites and changed "112 outlets into franchises of Godfather's Pizza Inc., with Godfather's agreeing to lend it up to $15 million" (New York Times). In 1984, Vicorp purchased 183 remaining Sambo's establishments (most of which had been renamed Seasons) and most were converted to Village Inn or Bakers Square restaurants. This left only one Sambo's restaurant, the original in Santa Barbara, which is still operating today (Mears, H., 2017).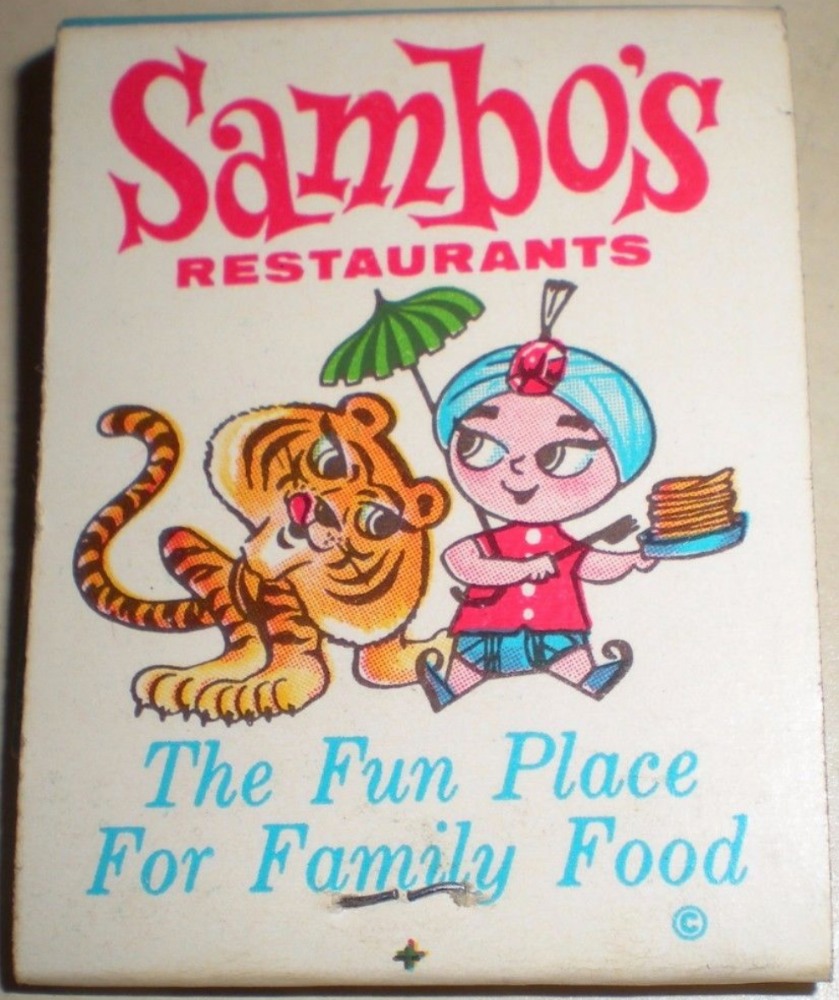 At its height, there were over 1,100 Sambo's restaurants in 47 states. Although some current Denny's locations used to be Sambo's locations, the two companies never operated under the same ownership at any time.

In the Jim Crow Museum we have objects related to Sambo's restaurant—menus, matchbooks, postcards, coloring books, and children's records. The central character is a little boy—red shirt, short blue pants, carrying a green umbrella. Unlike Bannerman's original Sambo character (and the many variations that showed up in the United States), the child is white. He is almost always carrying pancakes in the presence of a tiger.
Thanks for the question.
Franklin Hughes
Jim Crow Museum 2018
References
Mears, H. (April 26, 2017), KCETLink Media Group, "The Troubling History of Sambo's Pancake House."
Retrieved from: https://www.kcet.org/food-living/the-troubling-history-of-sambos-pancake-house
New Change for Sambo's (1983, July 5), New York Times, page D10.
Retrieved from: https://www.nytimes.com/1983/07/05/business/new-change-for-sambo-s.html
Sambo's selling 48 restaurants to Denny's; 20 in South Florida, (1982, October 15). South Florida Sun Sentinel, page 16C.
Retrieved from: https://www.newspapers.com/image/235365437/?terms=%22dennys%22%2B%22sambos%22
Six Area Restaurants to Get New Names (1982, December 10), Dayton Beach Morning Journal, page 6B.
Retrieved from: https://news.google.com/newspapers?id=e-swAAAAIBAJ&sjid=yN8FAAAAIBAJ&pg=1380,5107245&dq=season%27s-friendly-eating&hl=en