***The staff of the Jim Crow Museum receives dozens of letters and emails. Some of these communiques offer insight into race relations -- historically and in the present. While some are hateful, we have decided to share some of these letters and emails with our Internet visitors.***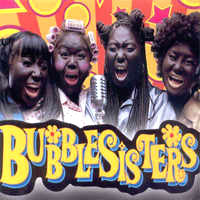 I have a similar impulse to collect racist garbage. I haven't got the money to buy the most offensive stuff, but one of my friends has been collecting the cheaper stuff. She calls it "chinkware." The biggest artifact we use as an ashtray in her front porch.
I often go to antique shops and just mentally take note. Although I haven't got the money to even rent and photograph the stuff right now, I've found out that I can get the things on loan from some dealers to photograph . . . it's a project for later. Anyway, quite possibly the most hideous representation of Africans I have seen in Minnesota was actually produced in Japan.
Which brings me to another point: I'm going back to Korea in about 8 weeks to write. And this time, I will bring my camera with me at all times. Because Korea is filled with racist images of Africans, African Americans, and American Indians. It is HIDEOUS. Of course, these images are not native to Korea. They get it from: The U.S.! And, it's very acceptable to Koreans; they have NO CLUE. (That cluelessness about race in the U.S. is just part of the messed-up equation of Koreans sending their kids to the United States.
Here is something for your collection from Korea: The Bubble Sisters . . . It is very hard for parents to see, so insidious, and so hurtful for children's identities. Gotta love those little coolie outfits!
David, I'd love to stay in touch with you. I am thinking about a lot of hard stuff lately and would appreciate the company of a like mind to try out ideas. I will not come back to the United States until I have a very clear idea of how I can be of service to my country in a very material, hands-on way -- such as the wonderful way you have created.
By the way, my friend and I made a trip out to Detroit to sit at the feet of Grace Lee Boggs last summer. It was life-altering!!!!!!!!!!! Go Michigan!
Thank you David. I'll be sending your website address to all my friends.
Yours sincerely,
Jane Jeong Trenka
-- March 11, 2005