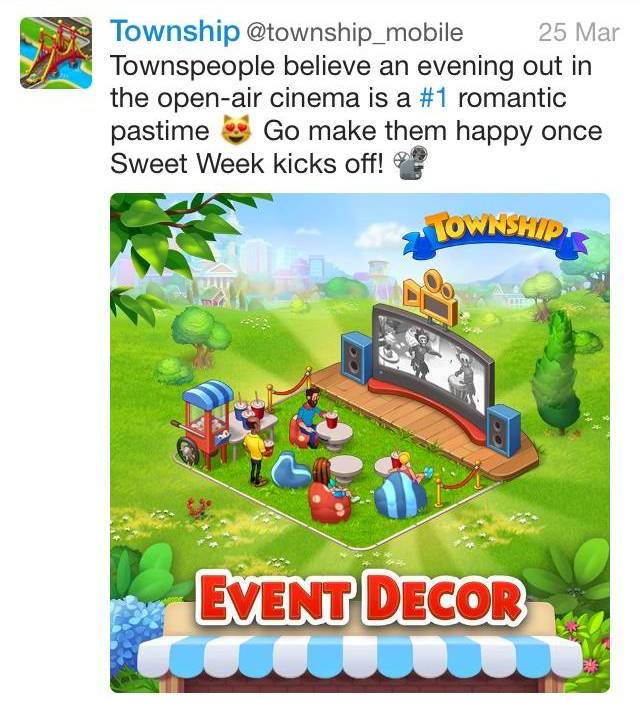 On May 25, 2020, the mobile game Township posted on their Facebook page and tweeted the following :
"Townspeople believe an evening out in the open-air cinema is a #1 romantic pastime. Go make them happy once Sweet Week kicks off!"
The post was accompanied with a picture of an open-air cinema in the game. The images on the screen appear to be from a 1930s or 40s black and white cartoon. The characters look very similar to the African savage caricatures of the time.
Item Description
Township is a unique blend of city-building and farming!

Build your dream town! Harvest crops at the farms, process them at your facilities, and sell goods to develop your town. Trade with exotic countries. Open restaurants, cinemas, and other community buildings to give life in your town special flavor. Explore the mine to get resources and find ancient artifacts. Run your own zoo and collect animals from around the world.
Are you ready to become a farmer and city-manager to build your dream? Let's get started!